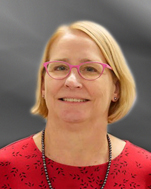 2020 Albert Renold Award
Elizabeth R. Seaquist, MD
Elizabeth Seaquist, MD, is the recipient of the 2020 Albert Renold Award. This award is presented to an individual whose career is distinguished by outstanding achievements in the training and mentorship of diabetes research scientists and in the development of communities of scientists to enhance diabetes research.
Dr. Seaquist is the director of the Division of Diabetes and Endocrinology and the vice-chair for Clinical Affairs in the Department of Medicine at the University of Minnesota. She also holds the Pennock Family Chair in Diabetes Research and serves as the associate dean for Medical Specialties and Primary Care and is codirector for the Institute for Diabetes, Obesity, and Metabolism. A clinical investigator, Dr. Seaquist is interested in hypoglycemia and the complications of diabetes. Her research focuses on the effect of diabetes on brain metabolism, structure, and function. She directs the University of Minnesota sites for the Glycemia Reduction Approaches in Diabetes: A Comparative Effectiveness Study (GRADE) and previously was a site investigator for both the ACCORD and REWIND studies.
Dr. Seaquist has long been committed to training the next generation of diabetes investigators. She has formally mentored more than 55 students, fellows, and junior faculty, many of whom have gone on to successful research careers. She has led National Institutes of Health–funded training programs for postdoctoral fellows, MD and PhD students, and junior faculty.
Please join us in celebrating Dr. Elizabeth Seaquist, MD, for outstanding contributions to the training of diabetes research scientists.